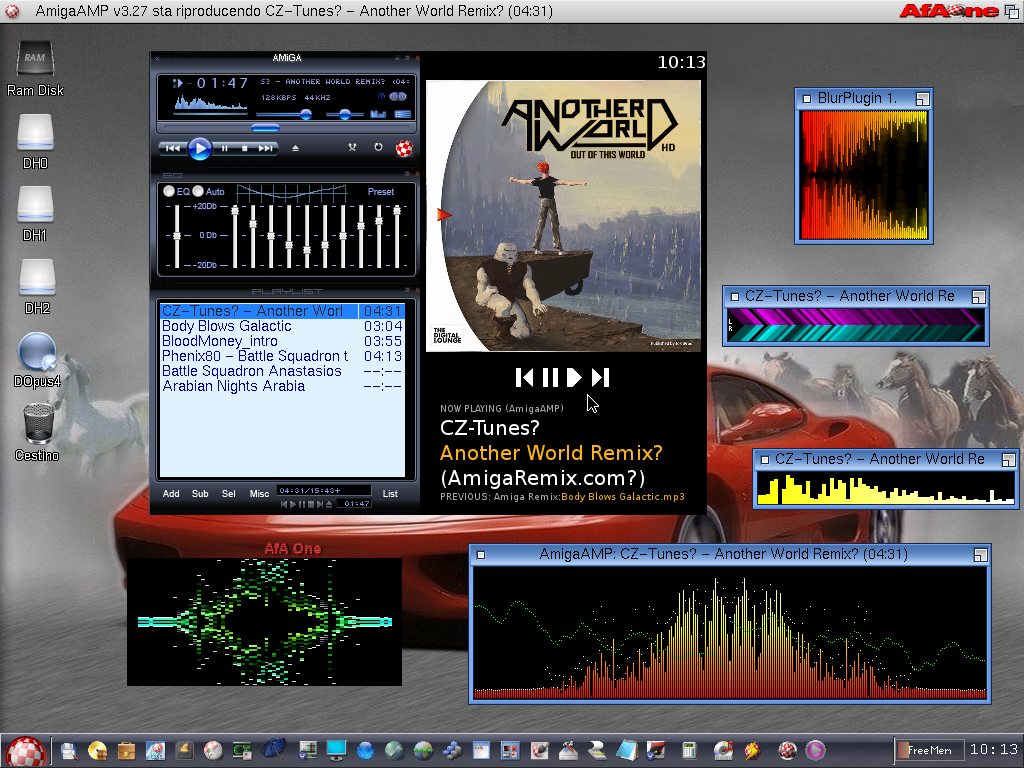 Autore: Thomas Wenzel
AmigaAMP:
Nuova versione del famoso Player MP3 per sistemi AMiGA sempre più performante e qualitativo, in questa release sono state effettuate ulteriori correzioni a bug, nuove features e notevoli miglioramenti nella stabilità
AmigaAMP 3.28 OS3/PPC/OS4
:
Download
Bug fixes:
- Loading whole directories now automatically expands playlists found in these directories.
- Fixed wrong behaviour when double clicking on a playlist stream entry while another stream is still in connecting status.
- Fixed handling older visualisation plugins which use an early version of the API.
New Features:
- Each playlist entry now has its own error status.
- More detailed documentation about AmigaAMP's settings.
- 68k: Support for coprocessor plugins a.k.a. "engines". The .engine files go into the Plugins directory and can be enabled in the Decoder tab of AmigaAMP Preferences.
- 68k: Support for 10-band equalizer settings according to MHI spec v1.2
Per chi dovesse interessare:
AmigaAMP + Plug-In Speackers Fixato e nuova Creazione:
Tutorial Video
Skin WinAMP Fixati e resi compatibili con AmigaAmp:
Tutorial Video