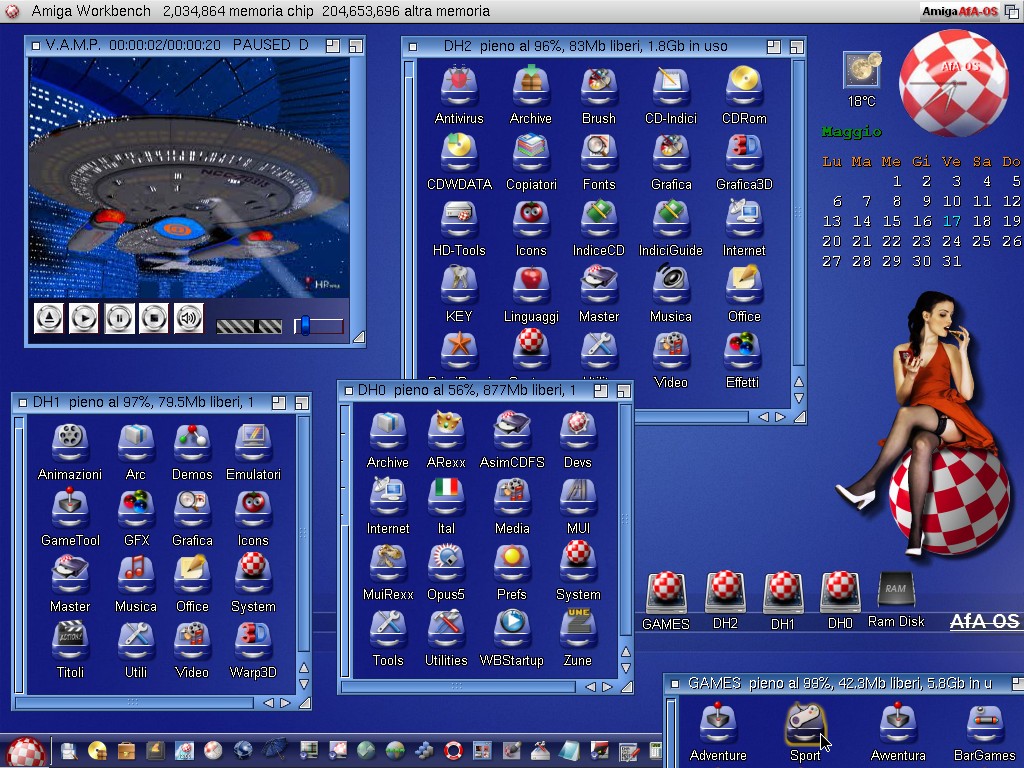 WinUAE 4.2.1 Beta 5
: Ultima beta dell'emulatore più famoso per AMiGA che fixa e aggiunge nuove funzioni (domani sarà recensita la versione v4.2.1 Stable)
Va ricordato che utilizzare l'ultima versione garantisce migliore compatibilità e la giusta potenza per ogni modello Amiga emulato. Usare vecchie versioni apparentemente più compatibili comportano velocità dove non serve e lentezza dove invece serve più velocità, anche la compatibilità va a perdersi utilizzando vecchie versioni, rispetto alle vecchie versioni sono stati corretti migliaia di bug e innumerevoli anomalie e incompatibilità.
WinUAE v4.2.1 Beta 5 32 Bit
:
Download
WinUAE v4.2.1 Beta 5 64 Bit
:
Download
Le novità di questa beta:
- Adjusted previous SPTI CDROM update, if track type is unknown, use IOCTL_CDROM_RAW_READ and check and store track type. If track is normal CDROM track (MODE0) and only 2048 bytes are requested by caller, use normal read routine to read it. Using raw (2352 byte) read would skip part of error correction, possibly causing read errors if CD is not in good shape.
- x86 bridgeboard floppy disk write command didn't check no more data DMA condition, causing hang if floppy write command didn't end with EOT condition.
- x86 bridgeboard floppy disk read and write commands didn't handle non-set MT bit correctly, which broke A2386SX disk accesses.
- CD turbo mode affected also CD32 CD features that should have normal timing (like TOC entry timing), only normal read should be accelerated.
- Another 420b2 "Fixed AGA HAM graphics corruption.." fix. Previous fix revealed old bug if position of hblank border changed (for example automatic scaling)
- Adjusted 68020 cycle-exact mode timing, there was some extra cycles in branch instructions that can't be correct.