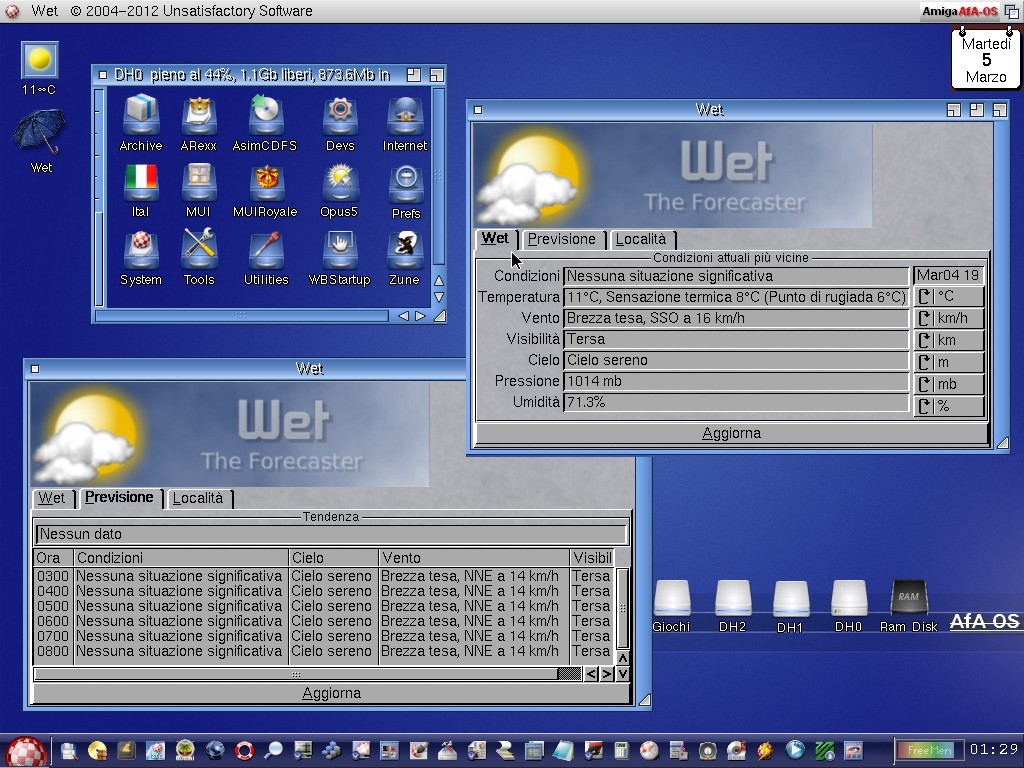 Wet:
App meteo sul Workbench per OS3 e OS4, Wet v6.7 richiede la presenza sul sistema di AmiSSL v4
Wet v6.7
:
Download
Update v6.7a
:
Download
This program retrieves local meterological data from the Internet, and saves it in (regulary updating) env-vars to allow you to display it in the WB titlebar, as an icon on Workbench, AmiDock or in the GUI. It can show a forecast for up to 24 hours ahead (where available), and is fully localisable.
This is a patch file to update to v6.7. You will need v6.1 or higher installed first.
Updated translations for:
Basque
Czech
German
Italian
Polish (OS3 only)
Spanish
Turkish