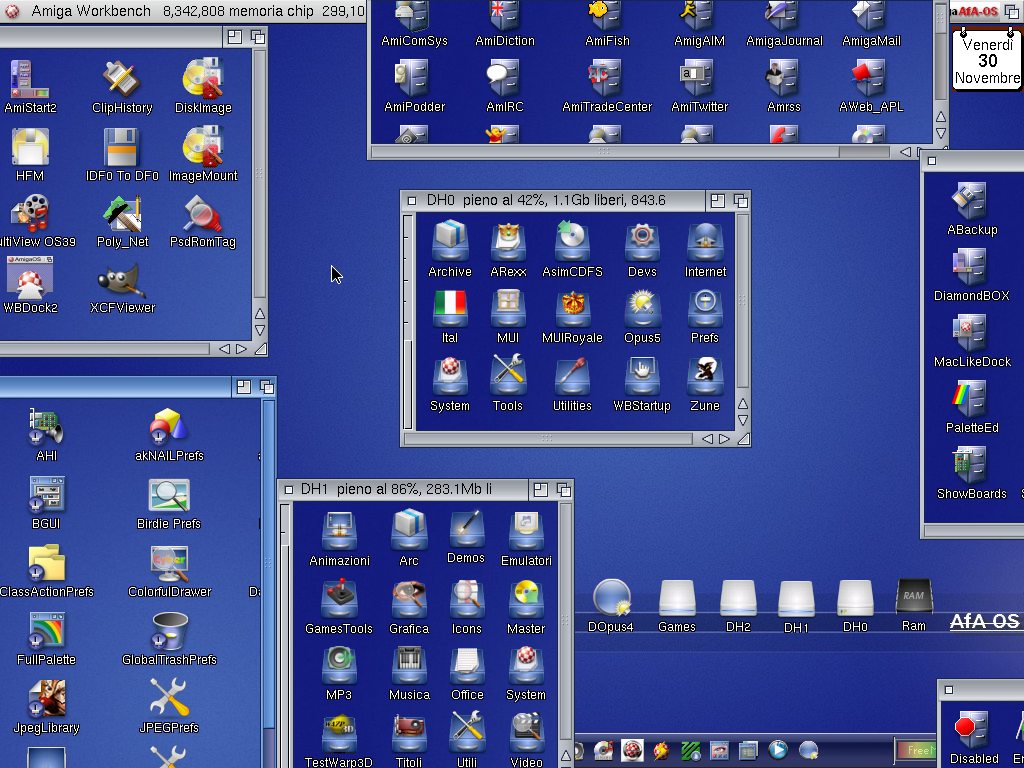 WinUAE
: Nuova beta che corregge ed aggiunge nuove funzioni al miglior emulatore Amiga.
Probabilmente a giorni la versione "Stable" 4.1.0, tra le altre cose la possibilità di espellere Floppy e CD da AmigaOS e poi di caricarne altri senza il bisogno di andare in WinUAE Config (F12).
Novità Beta 12
- If tablet.library was ticked and config was loaded to system without tablet, it was not possible to untick it.
- If original path stored in statefile is not valid anymore, fix attempts (testing if it exists in current dir etc..) may have returned non-existing path in certain situations even if valid path was available.
- More 68030 MMU bus error retry fixes. (Remaining Previous NextOS crashes fixed)
- MMU's internal table read/write accesses should be always done in supervisor mode. (Not much effect on Amiga but other platforms usually have memory regions that are supervisor only)
- Magic mouse Windows cursor to Amiga mouse sync fixed. (Broken long time ago, still not fully working in every filter combination)
- When config file rom path pointed to non-existing file, autodetect of rom path is attempted. If last autodetect phase detected it, rom path was not updated.
WinUAE 4.1.0 OS3.9 AfA-OS: Quake3
WinUAE v4.1.0 Beta 12
:
Download
WinUAE v4.1.0 Beta 12 (64Bit)
:
Download