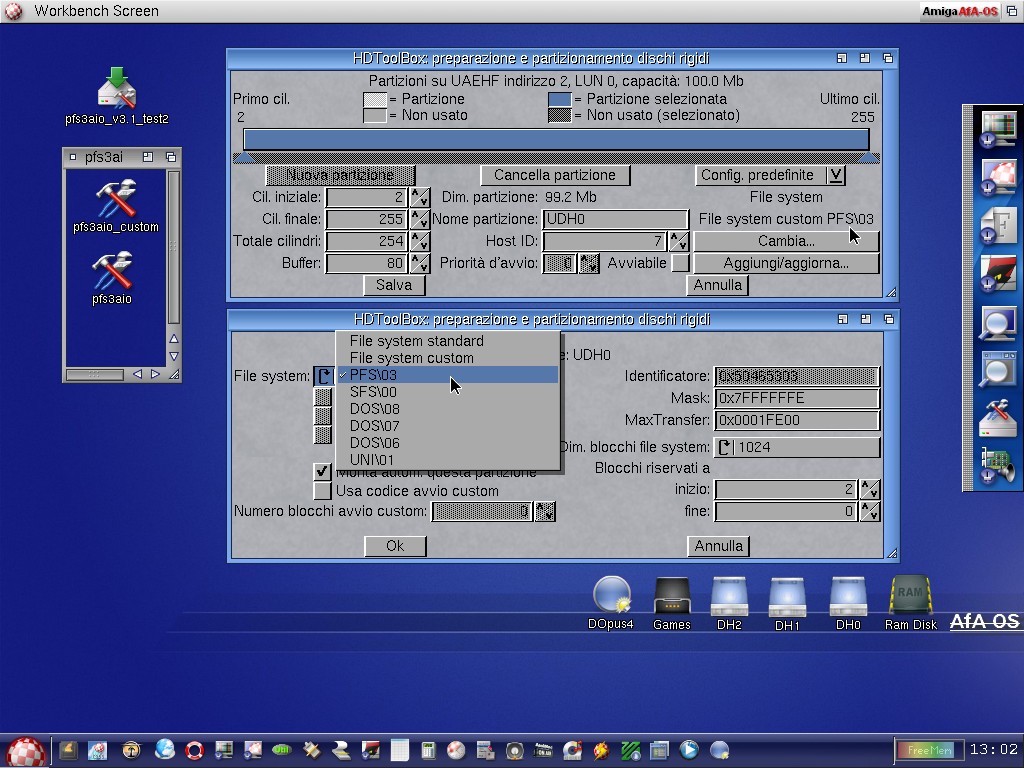 PFS3AIO 3.1 Test #2
: PFS3 All-In-One, famoso Filesystem liberamente scaricabile ora sviluppato da Toni Wilen (autore di WinUAE), questa è una versione test, allego citazione del bravo Toni:
WARNING: If you use OS 3.1.4 beta and selected new SCSI Direct option in HDToolBox when partitioning with v3.0 pfsaio: partition only mounts with v3.0 and v3.1 test #1. No other pfs3aio version can mount it. Partition should be reformatted with this version or without SCSI Direct option in HDToolBox. (If you don't, no support here)
- OS 3.1.4 SCSIDIRECT option used SUPERFLOPPY drive total block count calculation/geometry mode even when SUPERFLOPPY was not set.
- Set default stack back to original 4000 (from old AROS too large value of 6000). Because system default stack is 4000, previously new stack was always allocated, wasting 6k of RAM.
(All previously discussed "small ram mode" changes temporarily removed, they may be back after 3.1 is out)
PFS3AIO 3.1 Test #2
:
Download