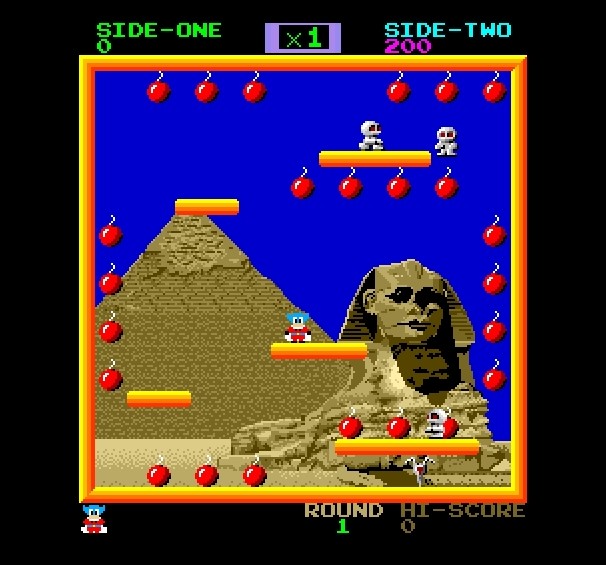 Rilascito nuova versione del gioco
Bomb Jack Beer Edition
per A500/A600 compatibile A1200 base, in questa release applicate un sacco di ottimizzazioni, allego citazione autore:
I've done a lot of optimising in this version, the code is now 99% relocatable and I make use of an index register which give a good speed boost to the game (thanks Galahad for the tips! - Take a look inside and it should be better).

The other thing I've done is swap development environments, I've dropped Devpac and have started using a Notepad++/VASM/WINUAE tool chain which makes coding a hell of a lot faster!

There's also been several bug fixes, mainly to do with graphics glitches but there was a big one with the collision detection which I stumbled on by pure accident!

Lastly, I've put in the last two enemies which are the mechanical Bird and the Club sprites..... these are by no means perfect, they will do very strange things... but keep a look out for them as it gives a good indication of how the game will run.
Trailer VideoTube
Bomb Jack Beer Edition versione ADF :
Download
Bomb Jack Beer Edition versione Exe :
Download